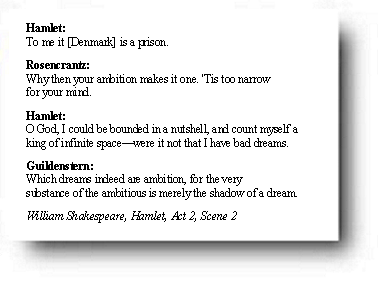 References

Meyer, J.H.F. and Land, R. (2003), Threshold concepts and troublesome knowledge: linkages to ways of thinking and practising,
In: Rust, C. (ed.), Improving Student Learning - Theory and Practice Ten Years On. Oxford: Oxford Centre for Staff and Learning Development (OCSLD), pp 412-424.
[See also for an on-line version: Enhancing Teaching-Learning Environments in Undergraduate Courses, ETL Project, Occasional Report 4, May 2003 last accessed 25 June 2008]

Flanagan, M. T. and Smith, J. (2008), From playing to understanding: the transformative potential of discourse versus syntax in learning to program,
in: Threshold Concepts within the Disciplines, Land, R., Meyer, J.H.F. and Smith, J., (eds), Sense Publishers, Rotterdam, pp 91-104, [book details].

Smith, J. (2006) Lost in translation: Staff and students negotiating liminal spaces,
SEDA Annual Conference, Liverpool, 2006.