IMPROVING SPATIAL RESOLUTION OF SUB-WAVELENGTH APERTURE PROBES
Investigations of THz pulse transmission through single sub-wavelength apertures as small as 3 micron (1/100 of the wavelength at 1THz) within a close range (1-2 micron) from the aperture, show that the evanescent field is stronger than predicted by Bethe's theory in this close range.
By taking advantage of this effect, we developed high spatial resolution THz near-field microscopy probes incorporating 3micron apertures.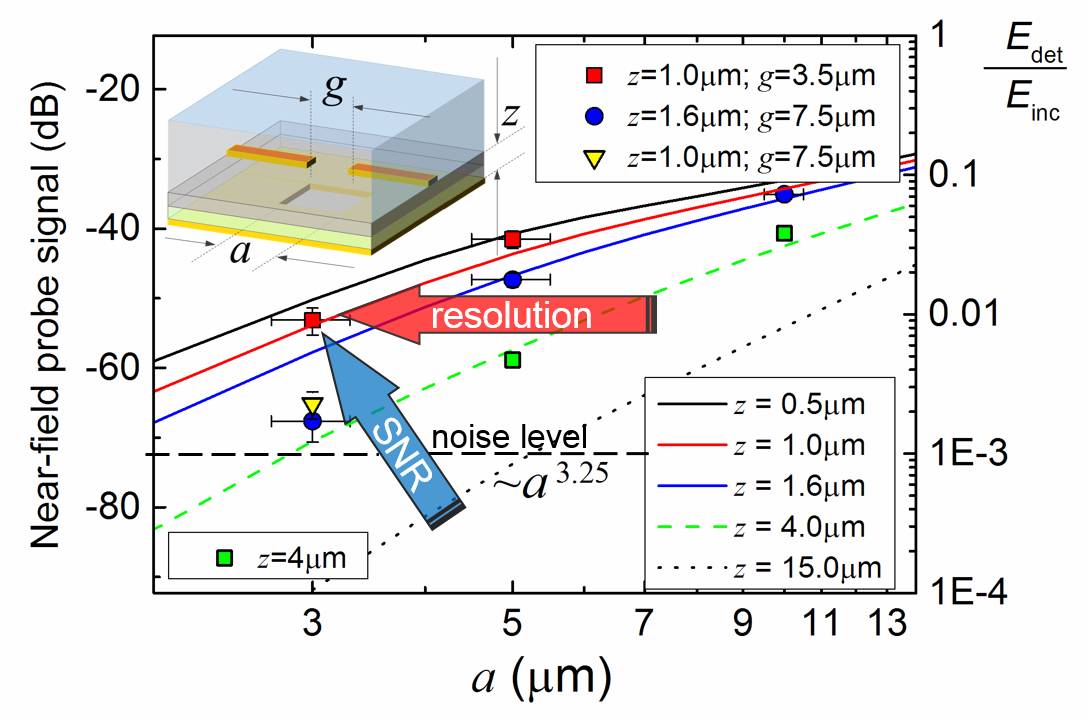 Impact of aperture size on near-field THz probe sensitivity:
Symbols show intensity of the transmitted THz wave for apertures a = 3, 5 and 10 micron detected at z = 1, 1.6 and 4 micron from the aperture (see inset). Placing the detector antenna at z = 1 micron improves resolution and the signal to noise ratio (SNR).